Wired and Wireless Intruder Alarm Systems
The idea of an intruder alarm is to simply try and deter a potential burglary occurring at your premises, and to an extent it works a treat. After all if your house is alarmed and another house just up the road isn't then yours is a lot less likely to get targeted.
A burglar does not want any attention, he just wants to get in with as little fuss as possible take what ever he wants and leave to go on to the next target, if he triggers an alarm system it could obviously ruin his entire day, noise is his worst enemy because it attracts attention.
House Alarms
Our burglar alarms are professionally designed and installed to suit your lifestyle. Multiple codes for family and friends let you control who can enter your home and control your home security system. If you have pets and want to give them freedom to certain areas, this can be built into the design of the intruder alarm system.
Installing quality security measures is an investment in the safety and security of your home. It is a long term investment that will reduce the risk of being the victim of crime and will bring considerable peace of mind.
Business Security Systems
Intruder theft and criminal damage is a threat and cost to business. Electronic intruder detection systems can provide cost-effective protection and act as a deterrent to intruders while alerting staff and police.
Many companies ignore the real cost of a break-in until it is too late. The theft of stock, hardware and increasingly data can be detrimental. Insurance may cover some of the losses, the disruption can mean delays, lost work and even lost customers.
Whether you need external detection, building security, or to safeguard key internal areas we have the answers you need. Our experience has shown that security systems must be individually designed, professionally installed and regularly maintained.
We will assess the particular risks your premises and operations present, and build a solution around them combining proven techniques with leading edge technology. Our approach ensures that your system is user-friendly, simple, trouble free and effective at protecting your business, employees, visitors, information and assets.
We provide intruder protection for a wide range of industrial, retail and commercial customers. Systems can incorporate both internal and external detection devices to catch a would be criminal at the earliest possible point of entry.
We offer security advice and installations to both Domestic and Commercial customers, with a Free Survey of your property.
All our installation and servicing is to British & European Standards for intruder alarms - BS4737, DD243, PD6662, EN50131, etc.
All of our installers / engineers attend regular training courses to keep them up to date with all new technology.
We Cover the whole of the East Midlands area including: Nottinghamshire - Leictershire - Lincolnshire - Humberside - South Yorkshire.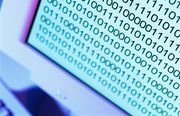 Now with the advent of modern Technology and remote diagnostics of intruder alarms and fire systems, and because most of our systems can be programmed and serviced over the phone line, we can now cover more areas in the East of England.
We now have a keyholding service to save you the inconvenience of being call out to your alarm system at 3 in the morning.
Details of Intruder alarms
An intruder alarm consists of a combination of detection, control and signaling devices. Every part of this equipment has been developed to fulfil a specific task within the system. The components are strategically placed in the building to be protected, in such a way that you can count on their constant, reliable and disturbance-free functioning.

There are basically 2 choices to when choosing an alarm system
Choice 1. Audible only:
The alarm sounds at the premises only. Response is reliant on somebody contacting the police to report it. Many forces have a policy whereby they will not attend audible only alarms unless there is additional evidence to suggest a crime is being committed, in other words they are not likely to attend unless someone reports a visual sighting or noises such as glass breaking.
Choice 2. Monitored:
The alarm sounds at the premises and a signal is sent to an alarm receiving centre via your phone line, mobile network. The ARC will contact your nominated key holders or the police* (see standards page for more info)
There is also the options of Hard wired or wirefree systems
Option 1. Hard wired:
Can be more reliable and cheaper than wire free, but takes longer to install. Most commercial alarms are wired
Option 2. Wirefree:
Easy to install but more expensive than a wired system. Used mostly in homes or small business premises.
Top technology
Police will respond to a monitored alarm when an alarm-receiving centre notifies them. However, from October 2001 newly installed monitored alarms must also use "confirmation" technology to receive a police response. Here, people at the alarm-receiving centre check using either CCTV (to see an intruder), an audio connection (to hear an intruder) or something called "sequential confirmation". Sequential confirmation sounds a bit complicated, but basically this means detecting an intruder using sensors in a number of different places in or around you home - to spot if someone is moving around.
We maintain and service most makes of alarm equipment including the following;
ADE - Optima / Accenta G3 / Logic 6 / Karizma ID / XM XL / Optima 2 Plus
Texecom - Veritas 8 / Veritas 8c / Veritas R8 / Veritas Pre2000 / Premier
Scantronic - Homelink 75 / 500r+ / 9448 / 9800+ / 8136 / 9751 / 9752 / 9753
Menvier alarm panels - TS400 / TS590
Ademco Microtech (Honeywell) alarm panels - Galaxy / Galant / Accord xpc (ADT)
Castle-Caretech - Euro-Meridian
Pyronix Sterling 10 / Conqueror / Super 11 / Paragon E,Plus,Super
Gardtec - 350,350+ / 370 / 500 / 580 / 590 / 800 / Eurosec CP7,8
DA Systems (Bosch) - Abacus / Pulsar / Rebel 8,9
Aritech - CD 72,95
Rokonet / Yale / Visonic - Powermax (BT)
Europlex - SigNET
This is just a small list of alarm panels that we maintain on a regular basis, if you have a alarm panel that is not listed then please email or telephone us and we will do our best to help. We have access to a database of most user manuals for panels, so if you can't find what you need then email us with the make and model of the panel.
For your home and business premises you should demand the very best protection from burglars and other intruders.
We can install exactly the right security system to meet your needs. We will tailor a system that provides the best possible protection for your home or commercial buildings.
If you would like more information on any of the above then please call us on
Free Call: 0800 634 7557
Head Office Tel: 0845 123 2599